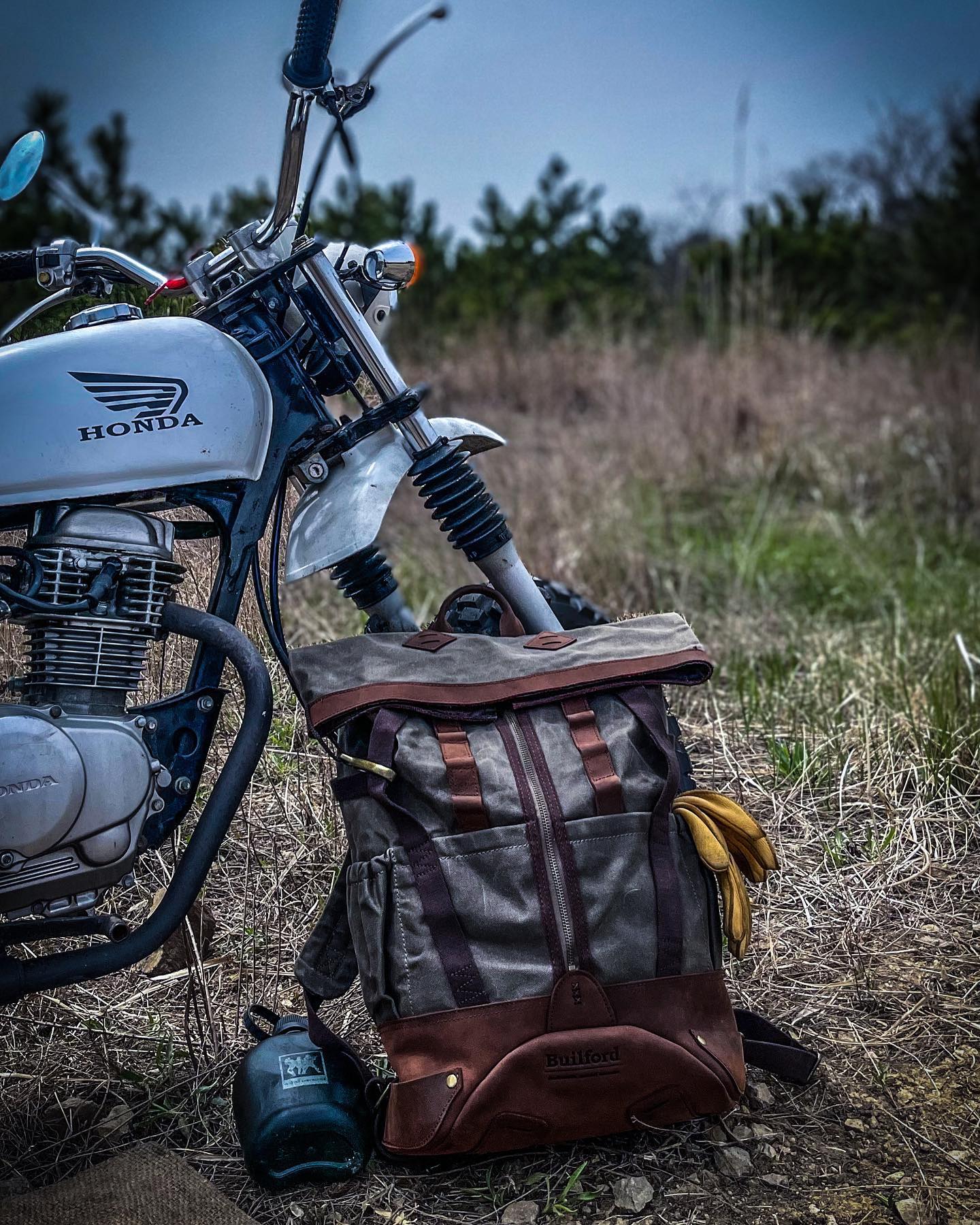 The motorcycle-inspired Builford waxed canvas men's backpack appeals to men.
When men in their 30s and 40s come across this brand of waxed canvas men's backpacks, they know they want one.
The brand is Builford, and they're known for their Martexin waxed canvas products, which have been around for over 100 years.
Speaking of waxed canvas brands, around the world, you can pick out Builford, which is famous for bags, along with Barbour and Bellstaff in the UK, which are famous for clothing.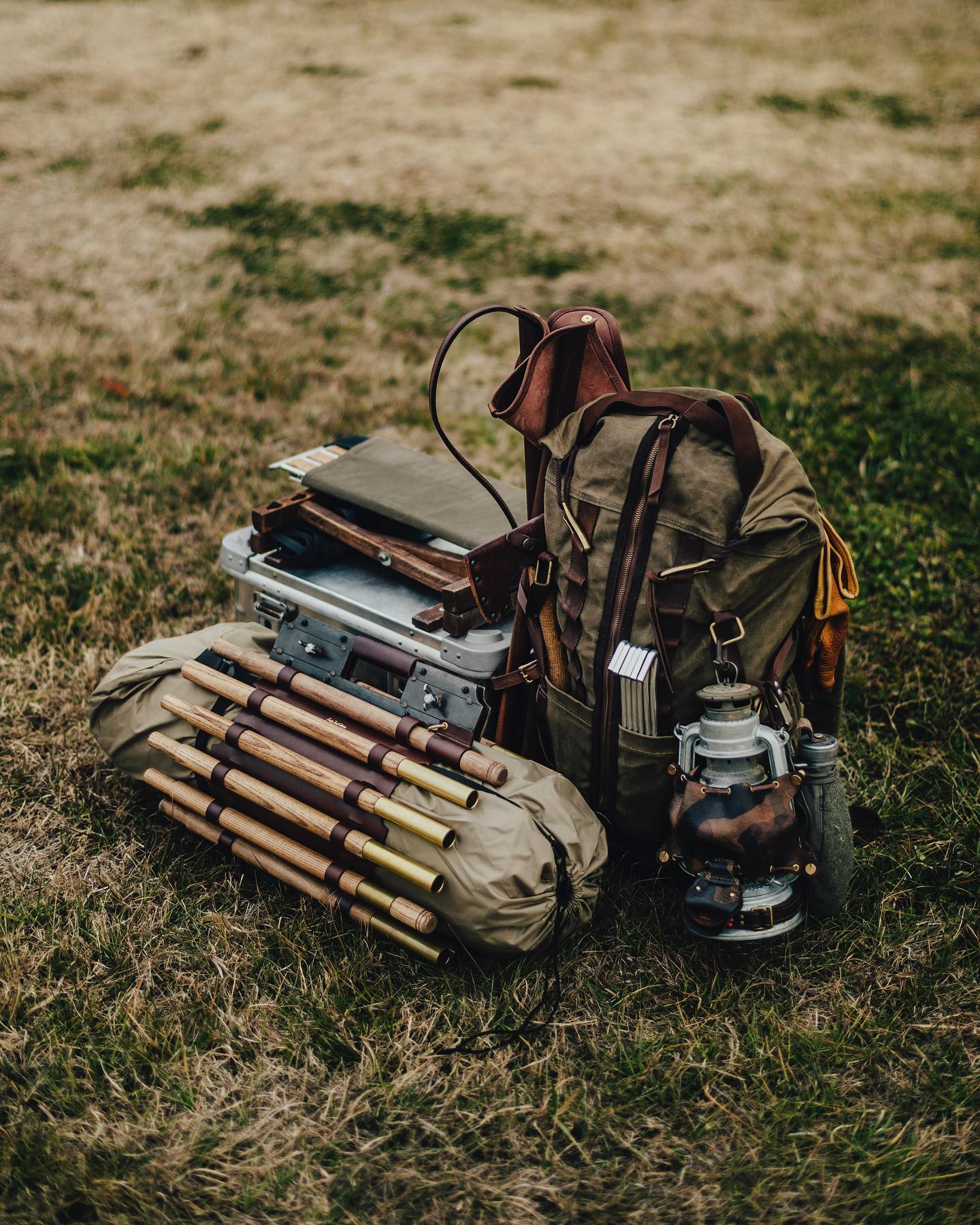 There are very few brands that you can feel something like that.
As a so-called "life bag" for men in their 20s and 40s, the leather is treated with essence when it gets old, and re-waxed later when the waxing becomes weak,
A vintage bag that has been worn and stained for more than 10 years.
You're left with a bag that holds almost a decade of memories.
As a brand of men's backpacks, Builfords is already very famous, and its bags have been featured in many recent dramas and movies.

Builford Bikers Crew Backpack
The Builford Bikers Crew Backpack is known for its men's backpacks.
In fact, the Builford has been hard to find lately, with many people always waiting for it to restock.
This is because the fabric is made in the eastern United States and has been in short supply for some time due to the coronavirus.
It's worth noting that the Builford brand is also a joint venture in Singapore, the home of luxury goods.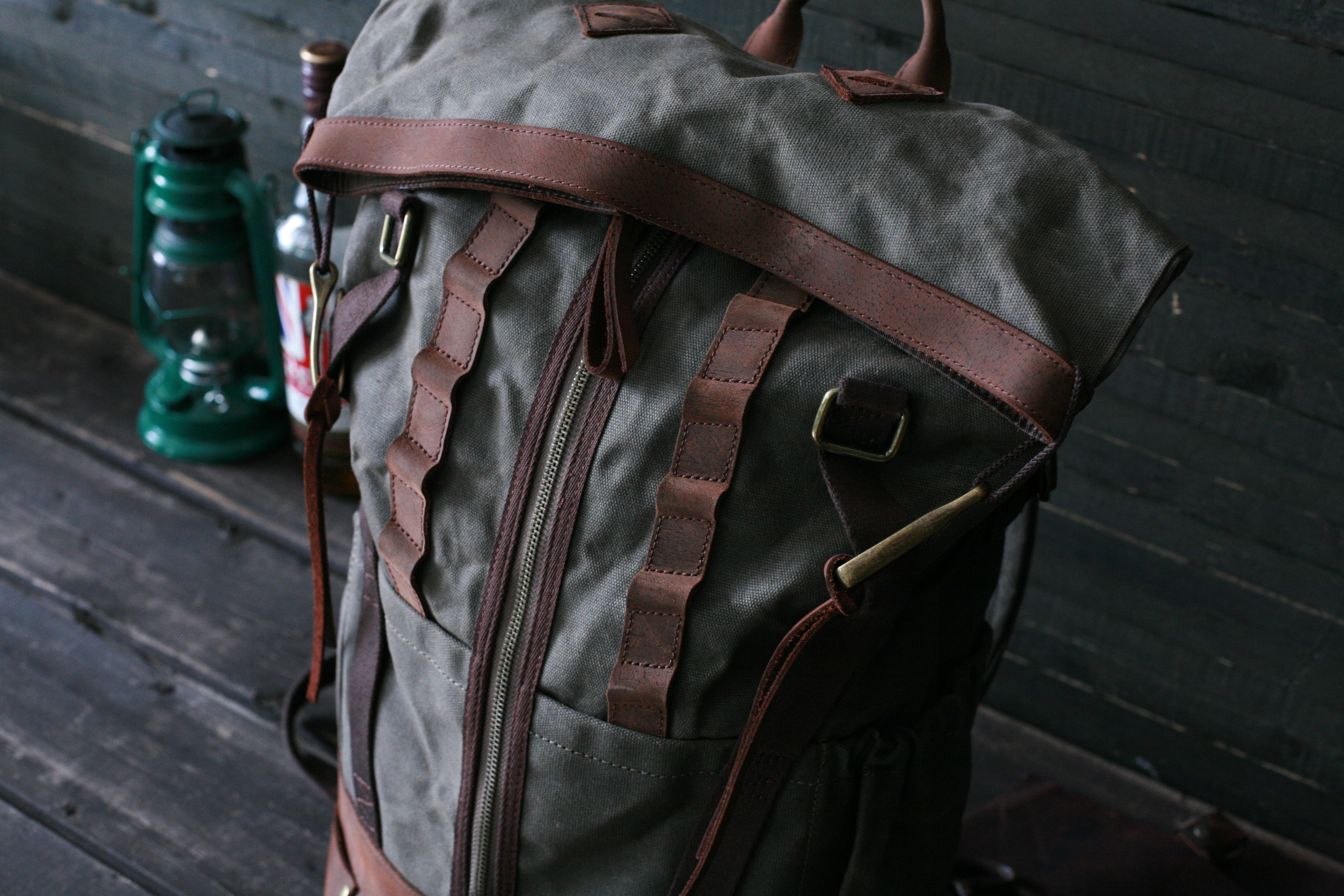 The Builford Bikers Crew Backpack has a unique design that I've never seen before.
The top part looks like a roll top, and when you roll it up twice and secure the two sides to the appropriate leather straps in front, it takes on that shape.
The symmetry, the proportions are all fantastic because it's such a well-shaped bag.
And then there's a long zipper opening on the front of the bag, so it's a roll-top style bag,
so it's really useful for getting stuff in and out of the bag. I think a lot of thought went into the design as well as the functionality.
It's also worth saying that it's the most desired brand among men's backpacks in their 20s, 30s, and 40s.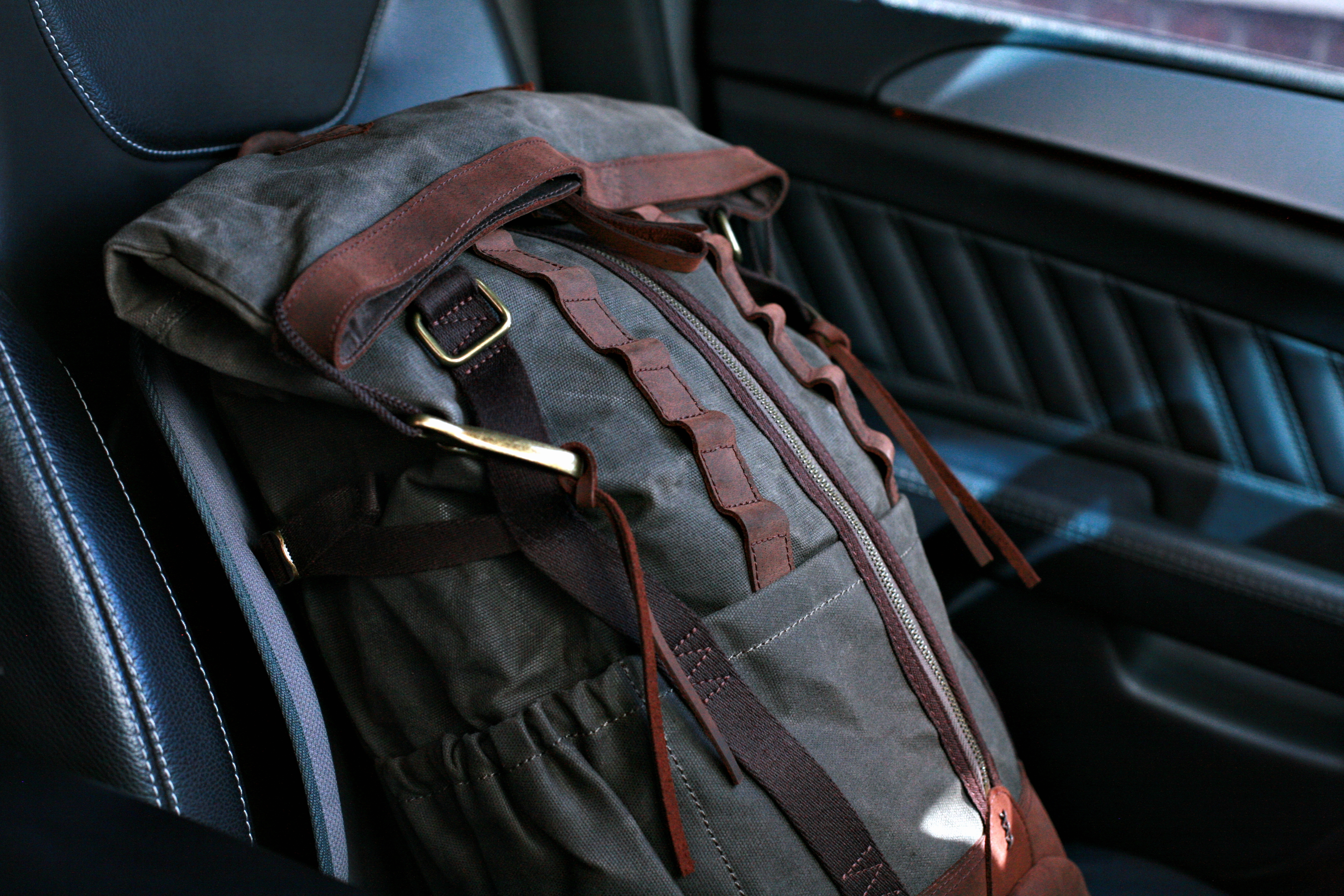 When it comes to men's backpack brands around the age of 30, I can't really think of many off the top of my head. In terms of fashion brands.
In terms of business and casual brands, there's TUMI,
In the past, there was a mandarin duck that Eland was developing that looked good on both men and women, but that's not the case now,
In terms of casual fit, ULTIMEIK is the most prominent brand, and if you can get the genuine product, Supreme is also favorable.
But for vintage classics, nothing beats the BUILFORD.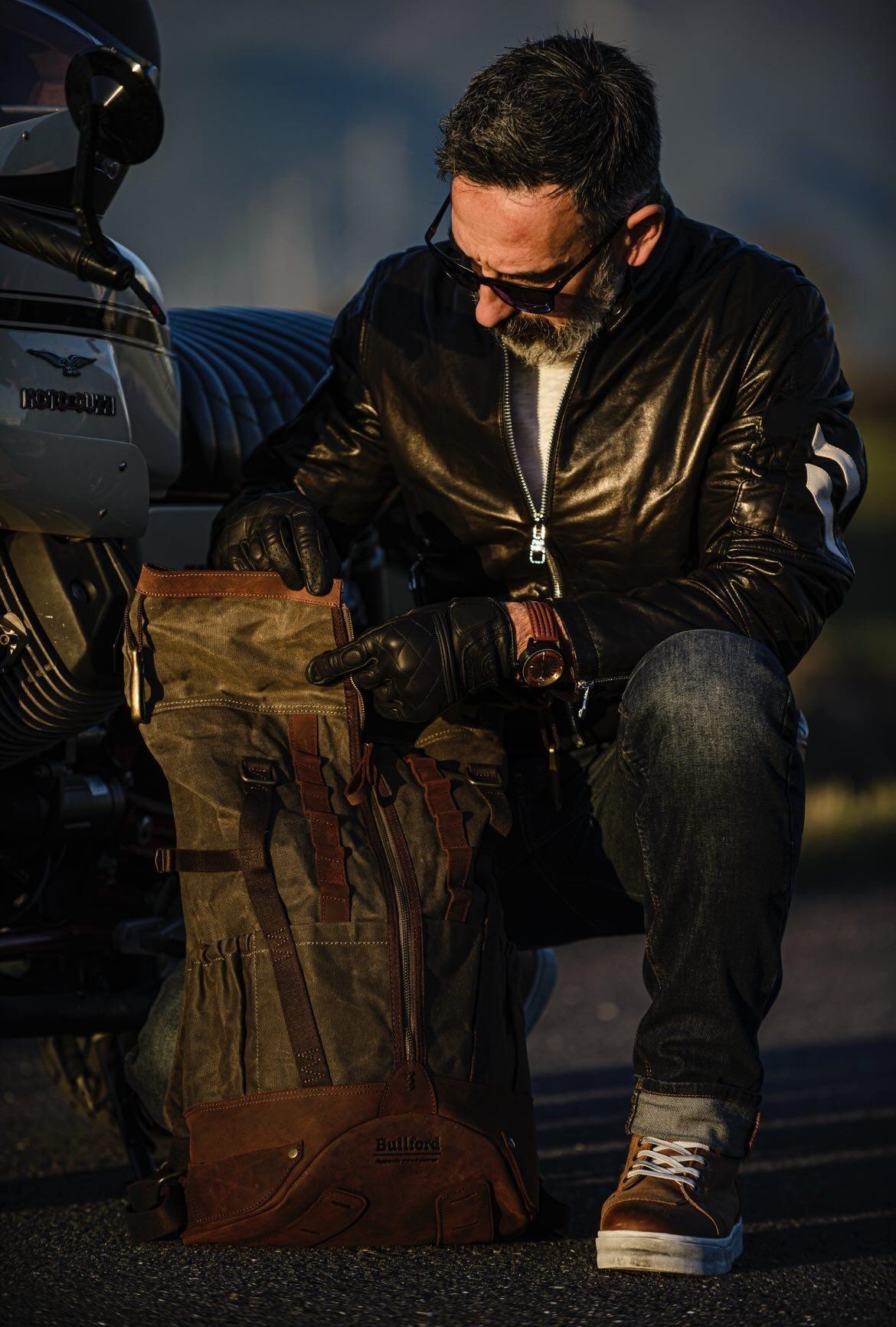 It can be folded twice and carried on a leather front with a metal hook, or on a webbing strap.
I think there are three main shapes you can create with this bag
You can also just fold it once, like in the photo below.
This is a very comfortable shape, and it looks good too.
I wonder if I could just casually walk around without rolling it up like that? It's almost tempting.
If so, would the top be floppy? Anyway, it's nice to have a few options when it comes to styling.
The thickness, texture, and color of the wax canvas, the feel of the leather, and the thick cotton webbing used,
as well as the blond color of the zippers and hardware, all of the design elements work so well together to create the perfect masculine backpack.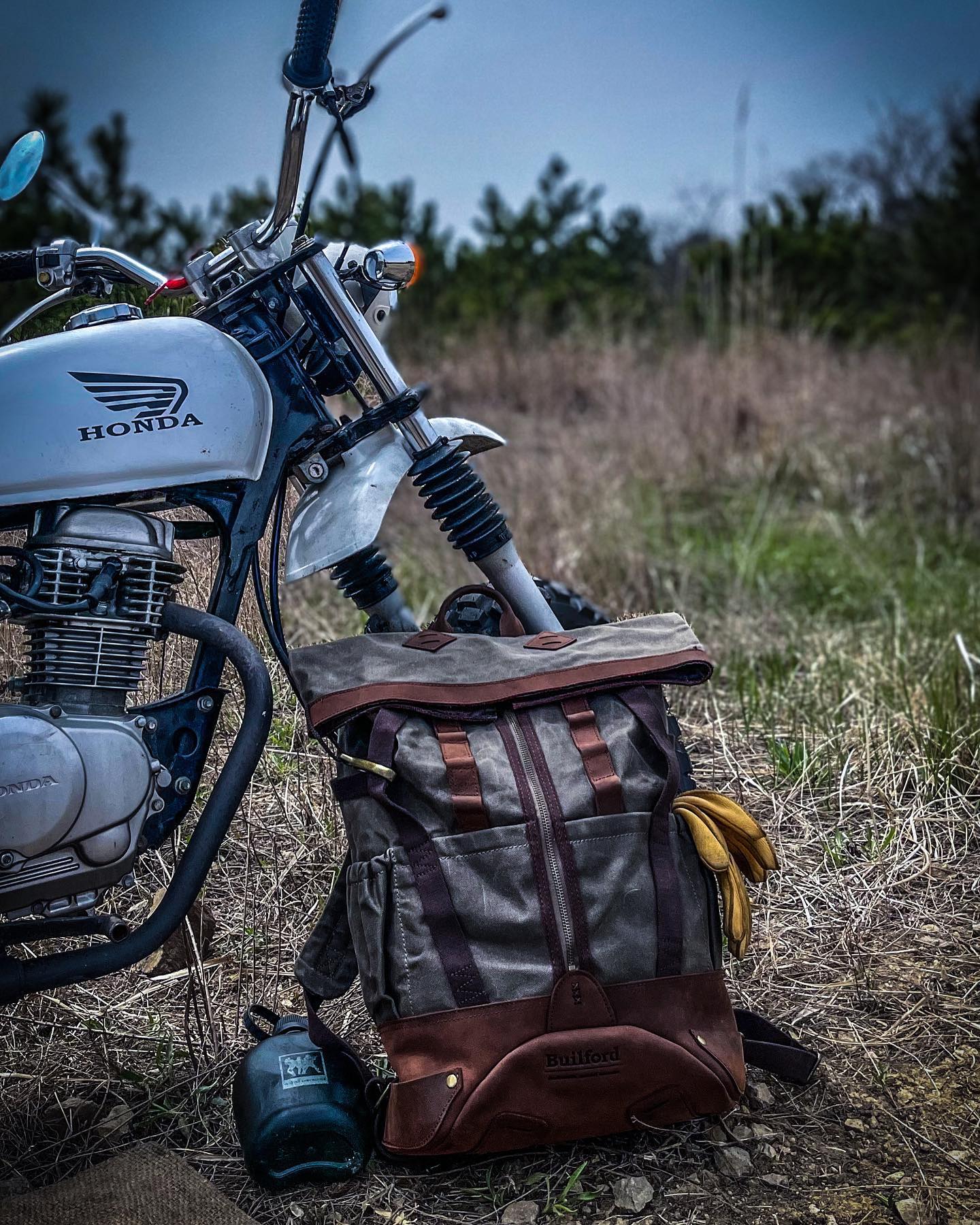 When I saw this bag, I realized
1. it's perfect for this time of year. (Tone & Color)
2. it would be great as a motorcycle backpack, biker backpack (design elements)
3. It would be great as a motorcycle commuter's bag or camping backpack. (Emotional factor)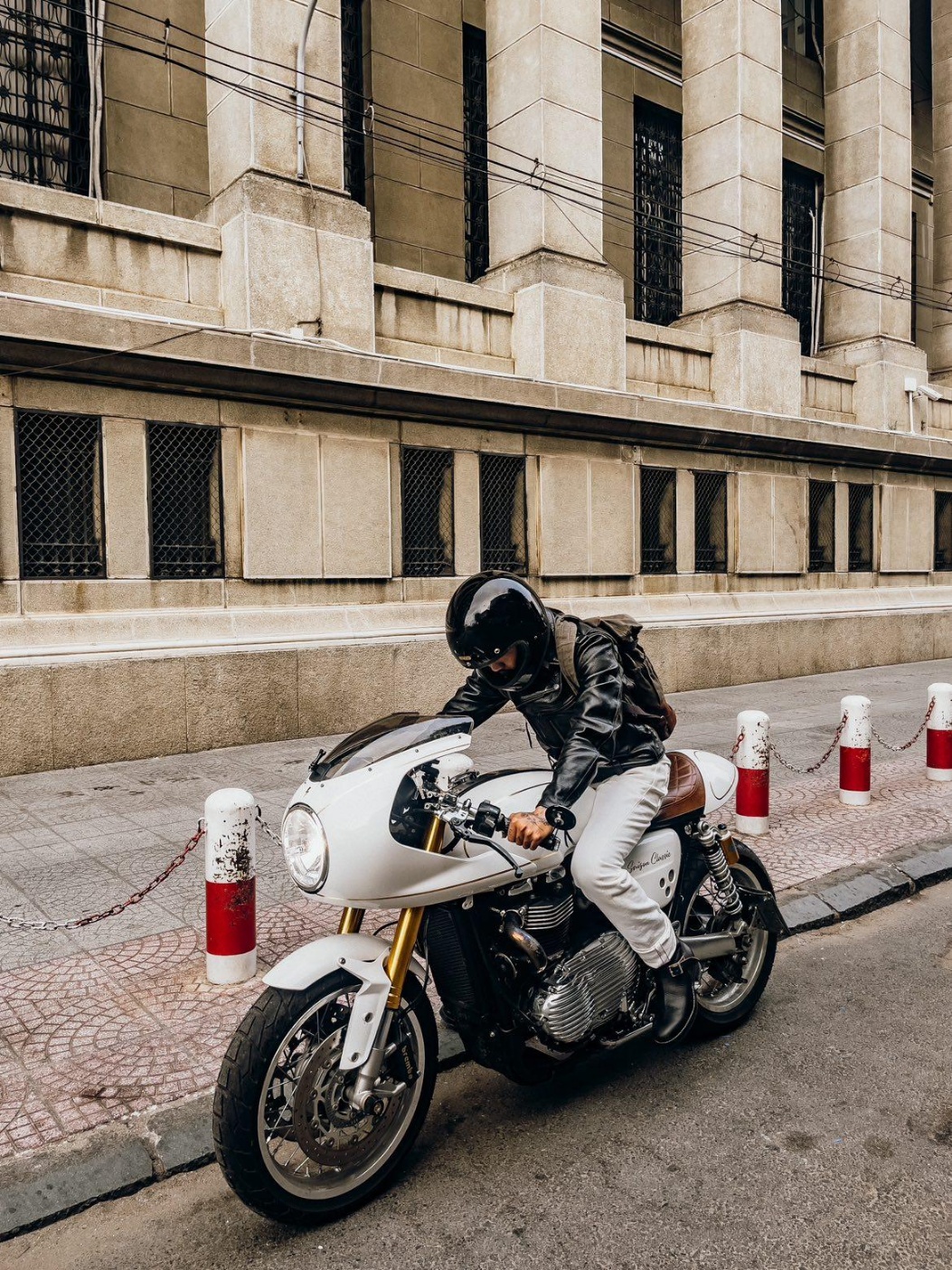 x
You can't see it on the side, but there's a water bottle pocket,
And for other uses, I think you can put a camera tripod or various tools in it and secure it with the side straps on the top.
The shape of the bag makes me want to appreciate it.
The shoulder pads, the back pad, they're all very comfortable and cushioned.
And the top is magnetic, so you can feel it automatically sticking to you.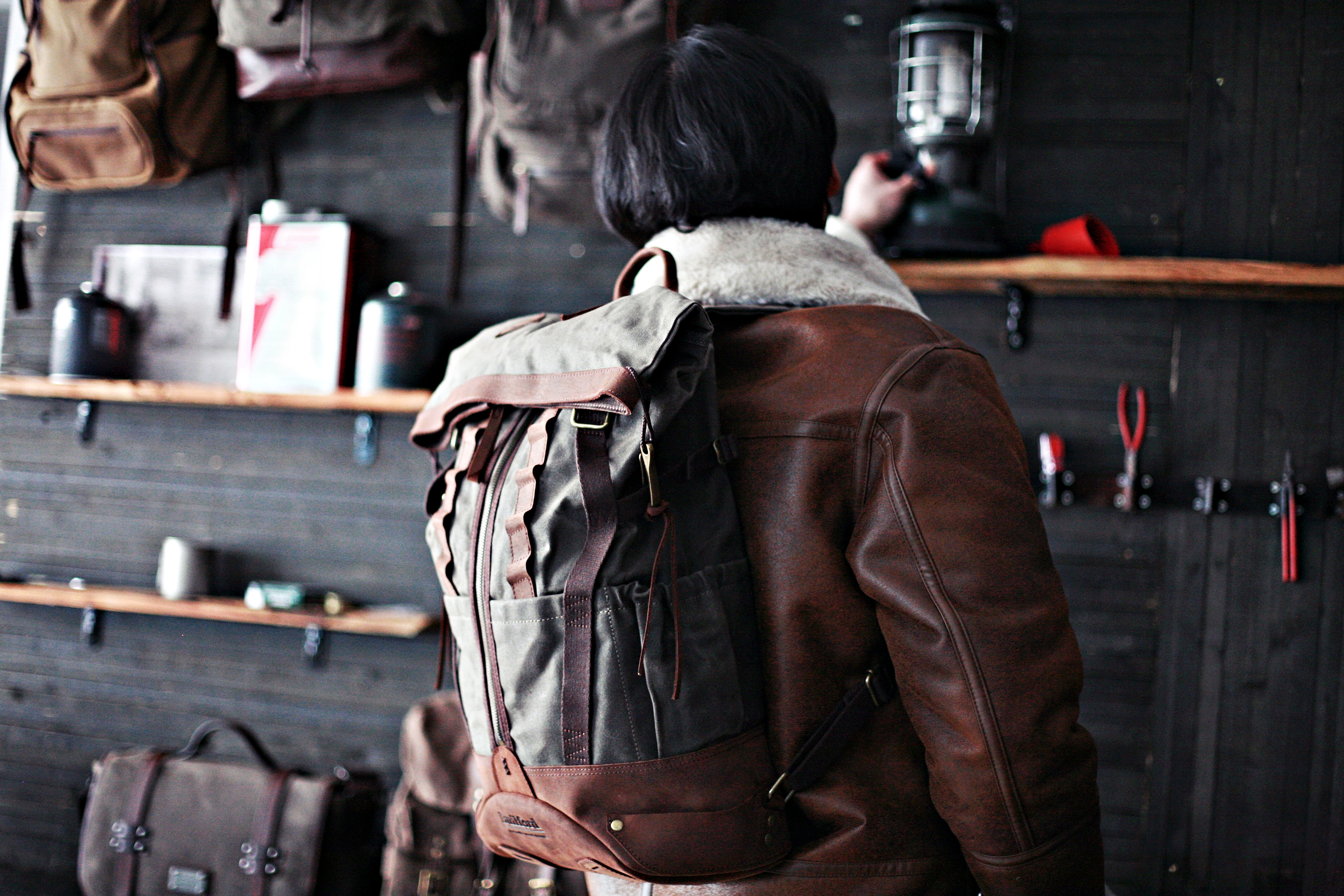 I thought that even if I folded it in one layer and closed it, the contents would not come out.
A man's backpack is not a landscape,
but it is a bag that can be appreciated through the eyes of a man.
Honestly, it's the one I'm most interested in among luxury backpacks.
www.builford.com