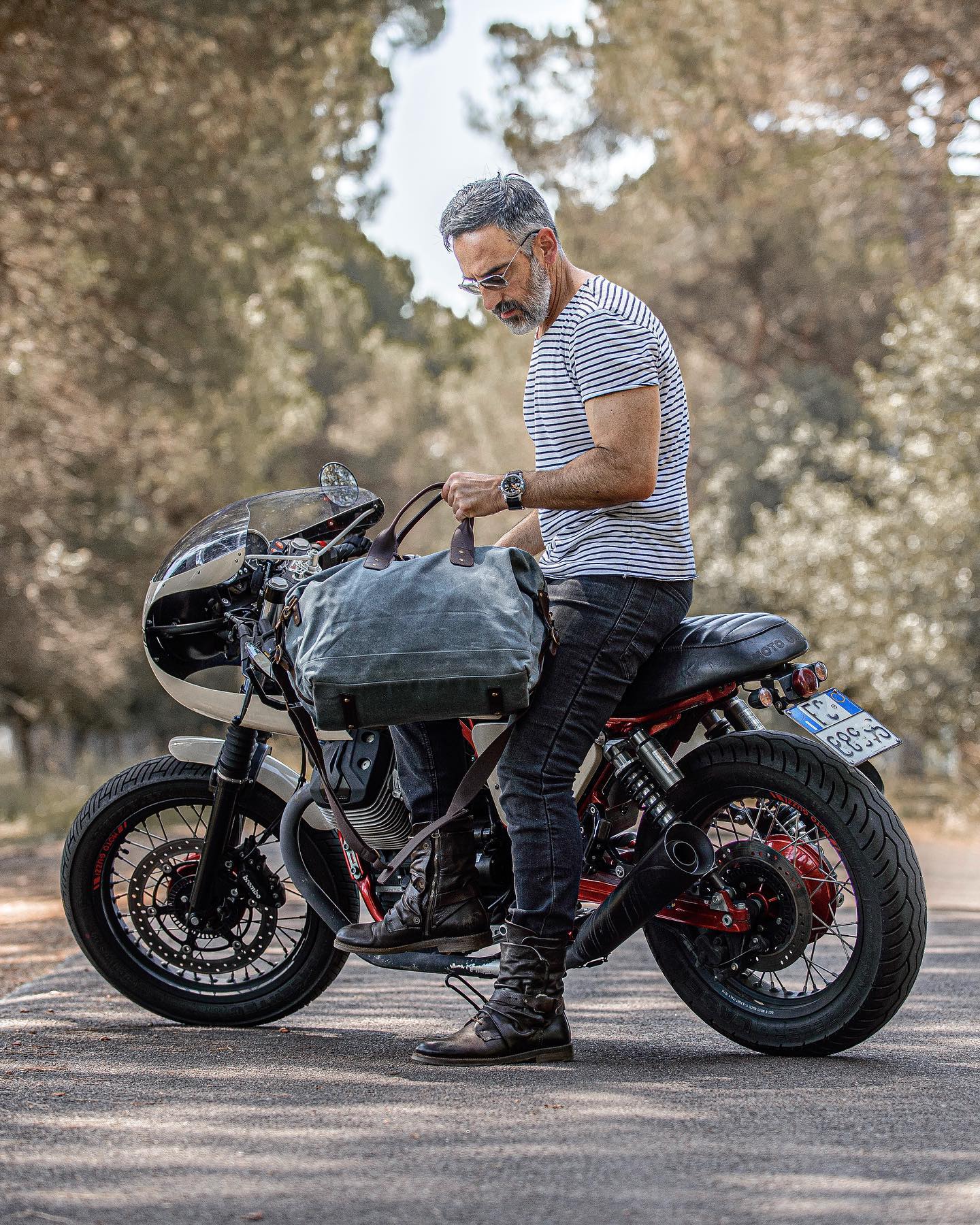 Today we're going to show you a special bag, the Builford Duffle Bag.
When you think of a duffel bag, you probably think of a golf duffel or a travel duffel bag, and while you may have a large backpack with a similar amount of space, the horizontal opening of a duffel bag, rather than stacking things vertically, is a great way to organize your belongings and access what you need.
Builford is a premium bag brand that many men love for its vintage and classic feel.
Other brands with this code include Barbour and Belfast in the UK, both of which are known for their waxed canvas materials, especially their jackets and clothing, but Builford is very famous for its bags.
When we think of duffel bags or double bags, we think of them mostly for traveling, for business trips.
Nowadays, they're also in demand for sports activities like working out, golfing, because they're used to carry a change of shoes or clothes.
Builford duffel bag with convenient compartments for traveling, golfing, camping, and weekend getaways
Of course, duffel bags that come from cloth bags or sportswear are fine for the 'functional' purpose of carrying something, but from the 'brand', 'emotion', and 'fashion' point of view, a premium brand like Builford is very appealing. At a certain age, bags are a part of fashion that's hard to ignore. Especially on the weekends,
when you're traveling, visiting relatives, camping, etc., a good bag can really capture those memories, and if you're going on a golf trip or traveling abroad, a bag is a very important fashion element.
Also, the Builford Duffel Bag has a cross shoulder strap, and given the fashion trend of over-fitting and large bags, some people use it as a daily bag. I think people who have a means of transportation such as a car or motorcycle seem to carry it in the trunk or on a motorcycle.
Large crossbody and duffel bags that are also loved as daily bags
When I think of athletes, I think of them carrying a large Boston bag or duffel bag with a crossbody strap.
This is a bag that is used in most daily life and even on weekends, and it can be very convenient, especially when traveling by car.
Builford are also known for their Americana look
I've been seeing the Americana look a lot lately, to the point where I've been trying to pull it off myself.
The Builford brand is very much in line with the American casual, or man's athleisure, look.
A true man's bag that is widely loved by men in their 20s and 40s.
The bags I'm showing you are the Builford Explorer Rucksack and Duffel.
If you're a fan of these american casual styles, the final piece of the outfit is the bag.
Builford is made in the USA with original Matexin Waxed Canvas and oiled leather, and they're just plain luxurious to look at.
It's a premium brand, so it's very durable, and the details and finishes are excellent. If you use the bag for a long time and it breaks, you can repair it, you can maintain it by applying leather essence to the leather, and you can maintain the waxed canvas by re-waxing it after 4-5 years. It's a life bag that you're going to use for a long time, and the signs of age make it more attractive and vintage.