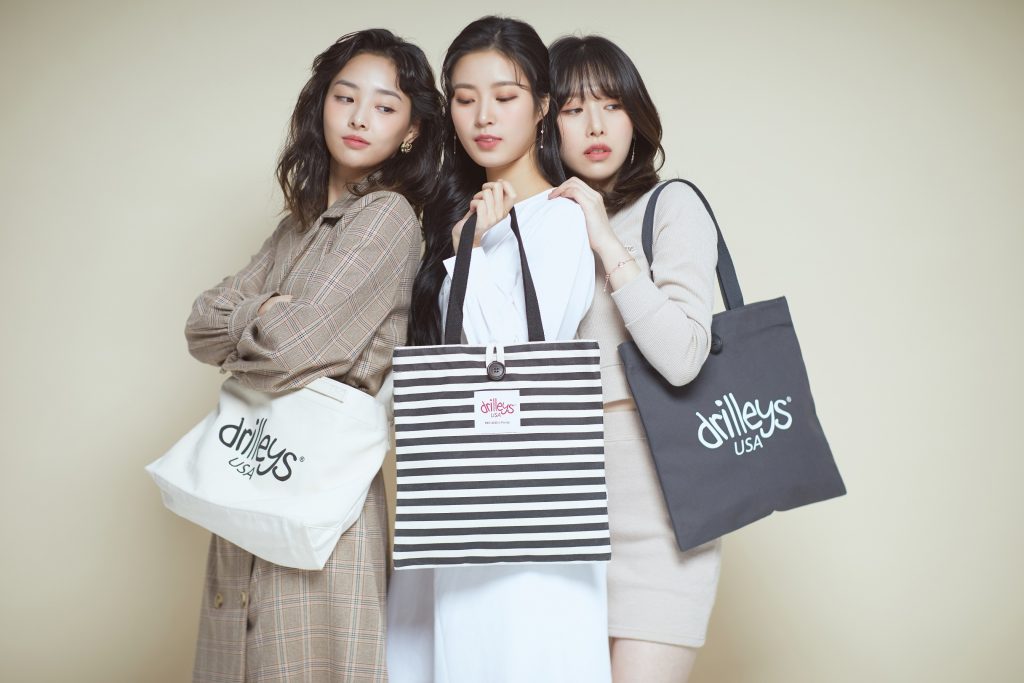 Watching the evolution of eco fashion bags at Drilleys is an exciting thing for environmentally conscious people. It's not always fun to eat vegetarian food that only tastes like veggies, right? This is just as we don't only need eco fashion that 'looks' significantly 'eco.' Drilleys takes this seriously, and has created a large catalog of interesting bags from the basic eco canvas.That's also because their basic eco canvas is also extraordinary. It's stronger, scuff-resistant, and water-resistant. It keeps its shape, stands up on its own, and it's still not overly heavy or unwieldy.
Drilleys loves to experiment, and its catalog shows it. Beyond the standard tote, we find handbags, shoulder bags, messenger bags, and recently, a drawstring purse! And beyond the standard cream canvas, there's black, grey, khaki, blue, and stripes!
Let's take a look at the newest addition to the collection, a small black pouch: the 2 Way Circle Bag.
Drilleys Newest from Eco Fashion Bags: The 2 Way Circle Bag
The 2 Way Circle Bag is a cute little drawstring pouch. The name comes from the fact that you can carry the bag with its small top carrying handles, or with the adjustable shoulder strap. Essentially, it works as a clutch or a crossbody, depending on your mood!
This little purse cinches with a woven rope. Everything is double stitched. Right now, the pouch comes in black canvas with a choice of white or red Drilleys logo.
Drilleys eco fashion bags have attracted a lot of attention around the world for a Florida-based company. Recently the huge kpop girl group SONAMOO came in to check out the new 2 Way Circle Bag. While they are superstars and make everything look good, well, the bags look good with them!