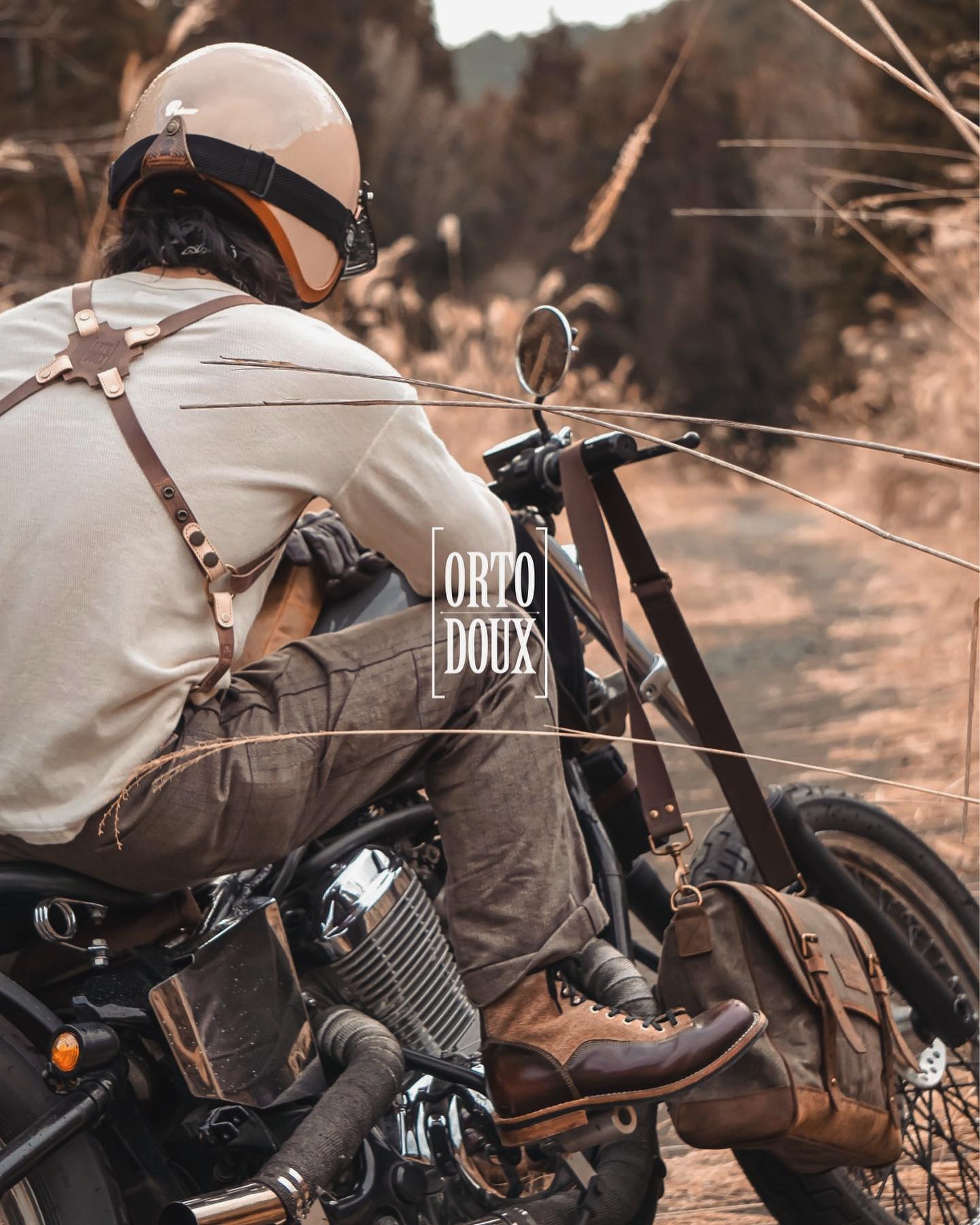 Motorcycle fashion is a unique style that has evolved over time and has become a popular trend.
Here are some tips for achieving a stylish motorcycle look: especially with messenger bag.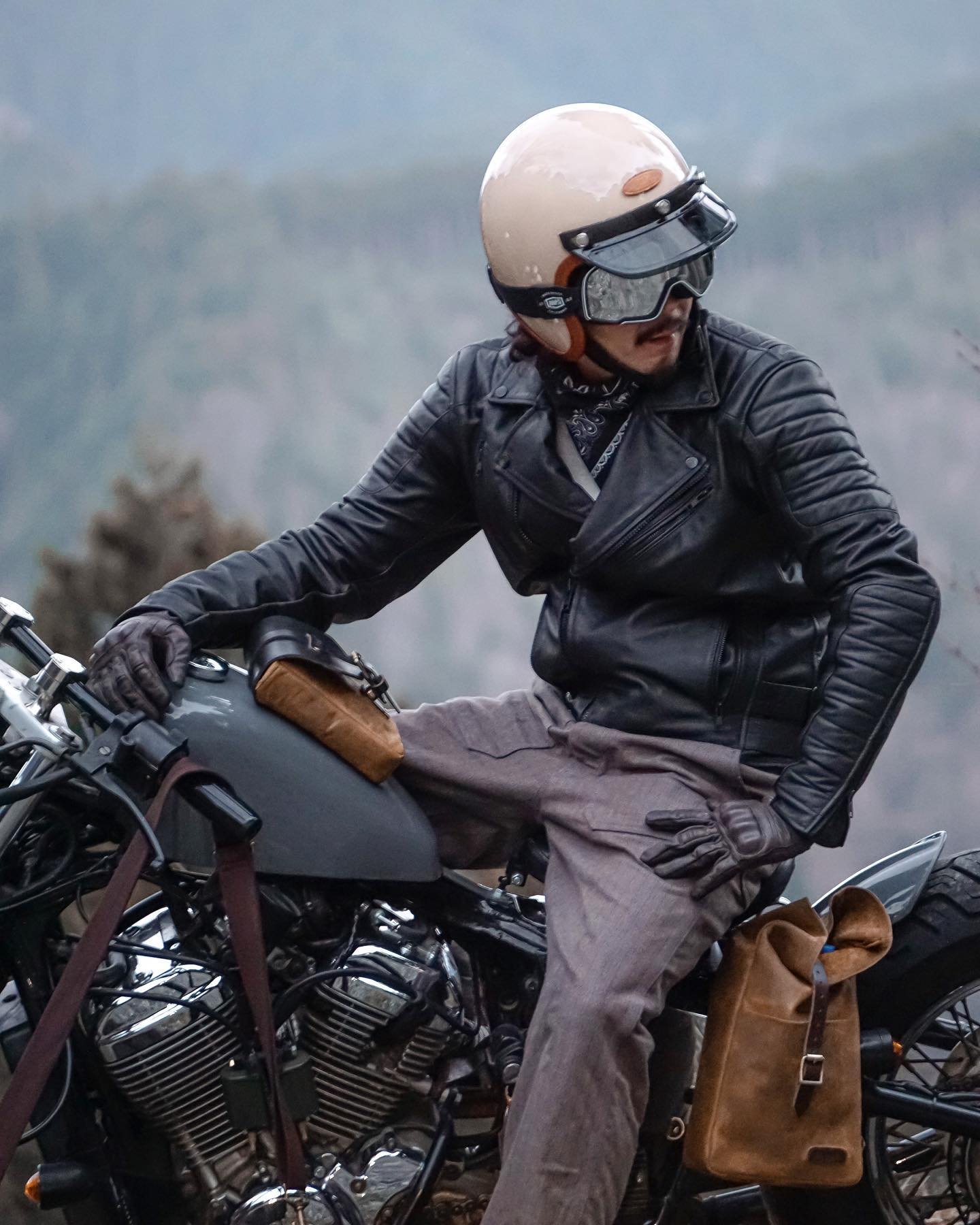 When choosing a motorcycle messenger bag, there are several factors to consider. Here are some tips to help you choose the right one for your needs:
Consider the purpose of the messenger bag.
Will it be used to store everyday items, or will it be used to carry travel essentials for long trips, or both?
The purpose of the bag will help determine the appropriate size and design.
Most important thing is that the messenger bag should be comfortable when you shorten shoulder strap on the bag.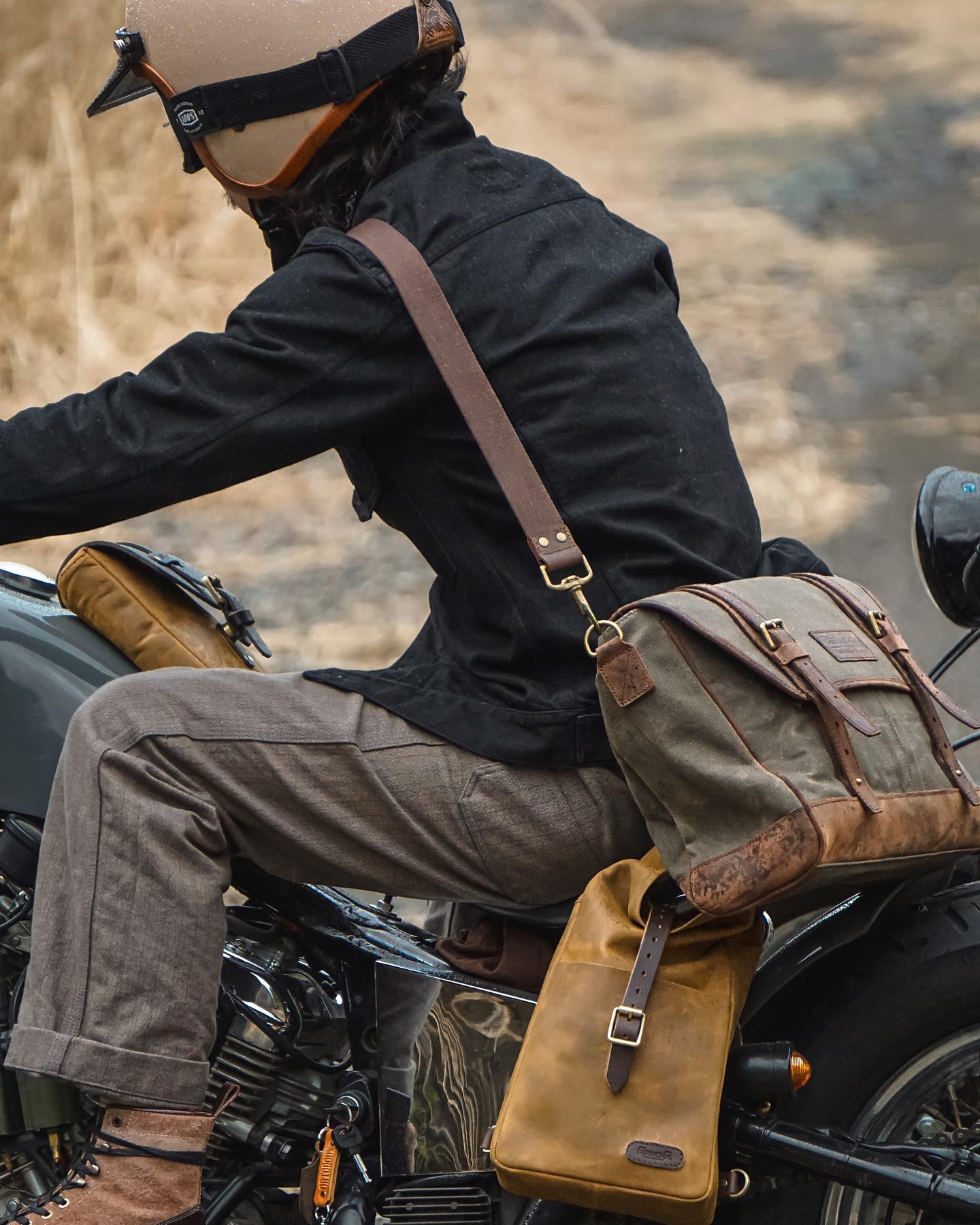 Choose the appropriate size of messenger bag based on its purpose.
Messenger bags come in various sizes, from small to large.
Consider your body weight and the size of your motorcycle when choosing the appropriate size.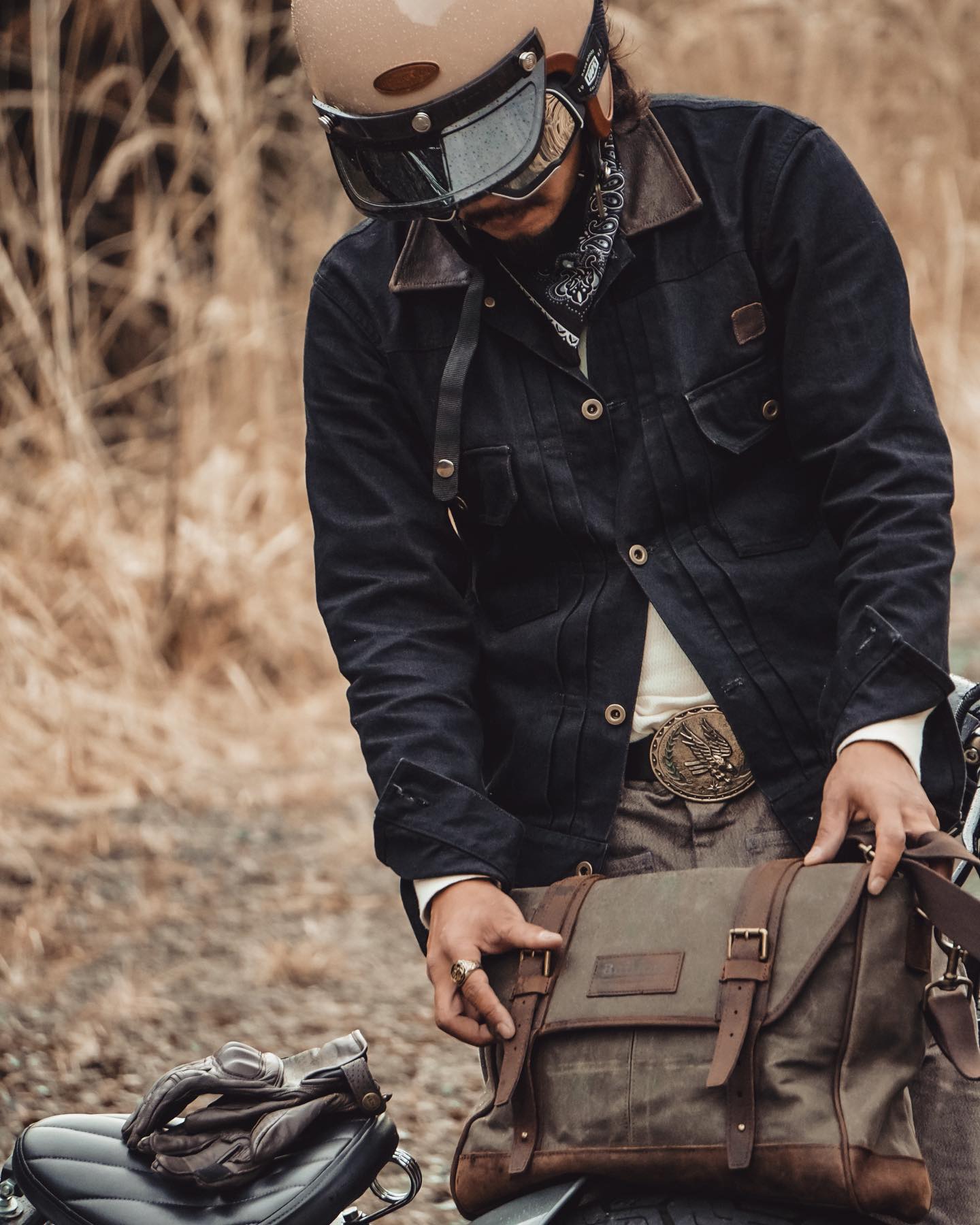 But also we need to consider if we can use this messenger bag as a daily bag for commute work place or normal life.
In this case we are checking design is proper for daily bag and the brand image good enough for twenties – forties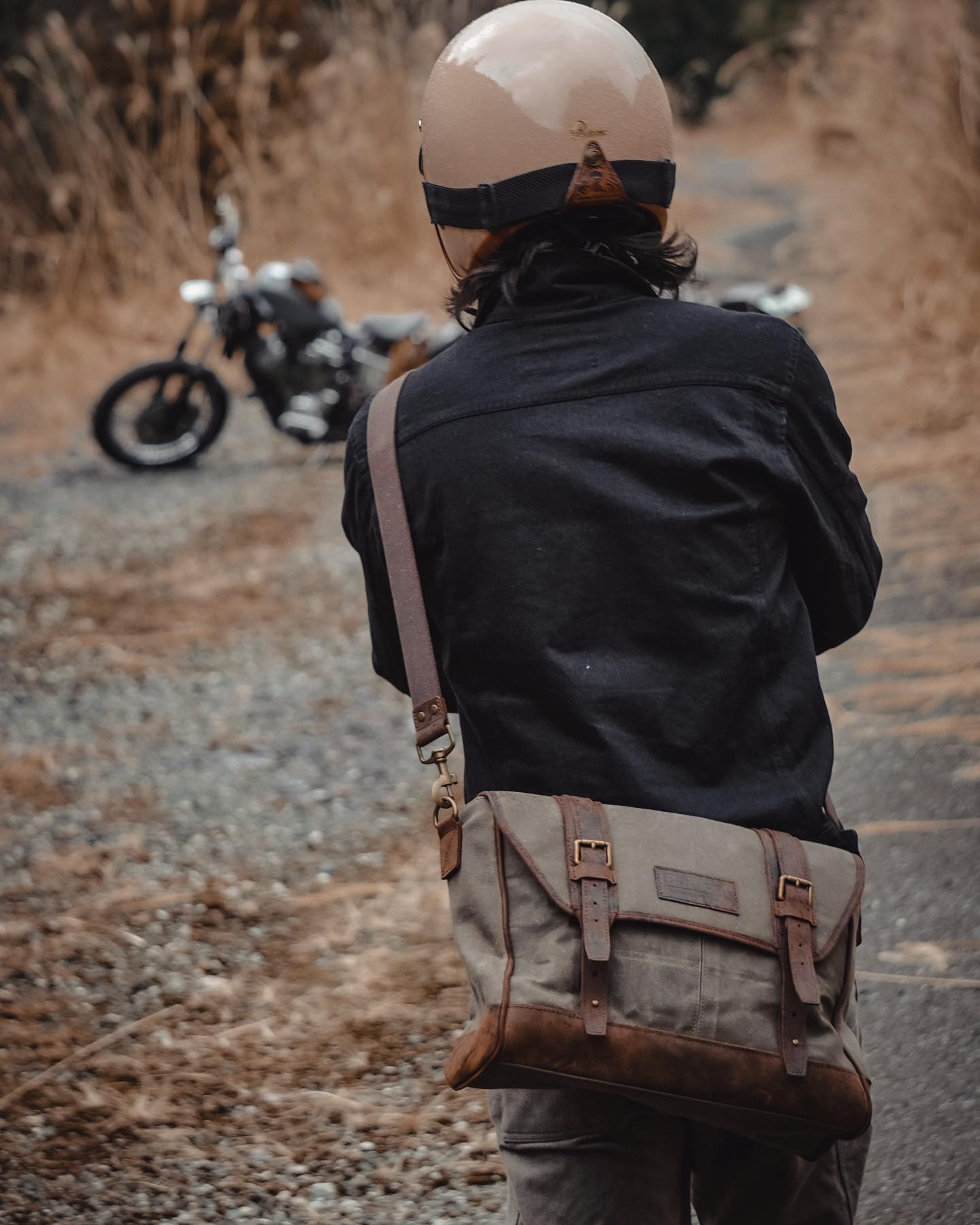 A messenger bag should be durable enough to withstand the impact and other external factors that may cause damage while riding a motorcycle. The reason I recommend Builford Bohemian Messenger bag is that it is durable and can withstand any impact or harsh weather conditions with original waxed canvas and leather.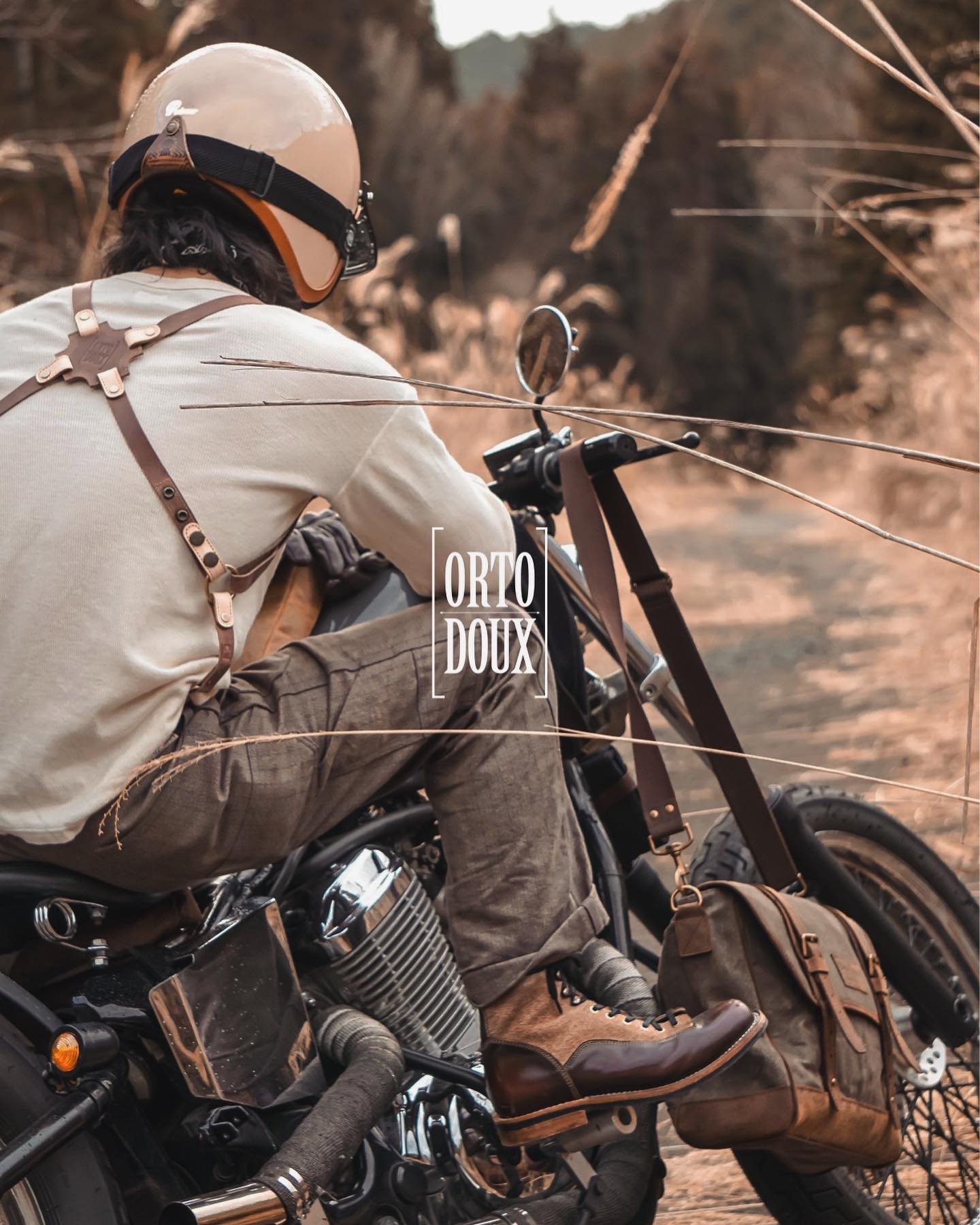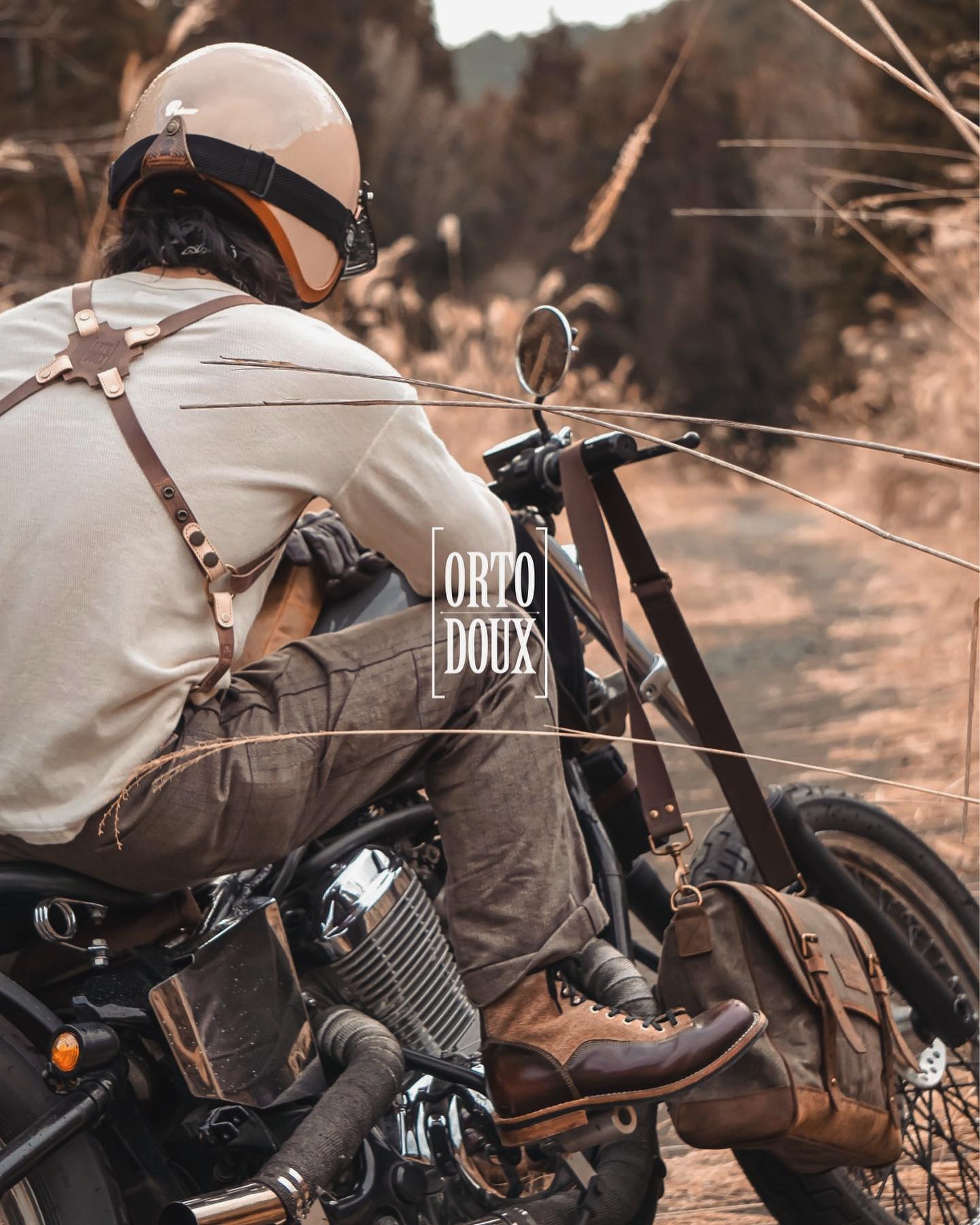 The bag's contents may get wet in rainy or snowy weather, so when we choose a messenger bag, we need to consider water-resistant to protect your belongings.
But frankly speaking, the motorcycle fashion is fashion, thus it doesn't need to be perfect.
If the broad cast show it will be rain, I won't wear waxed canvas jacket like Belstaff or Barbour.
Because there are other functional clothes for this occasion. In this point, I prefer the waxed canvas messenger bag, because it has water repellent function and stylish for daily bag.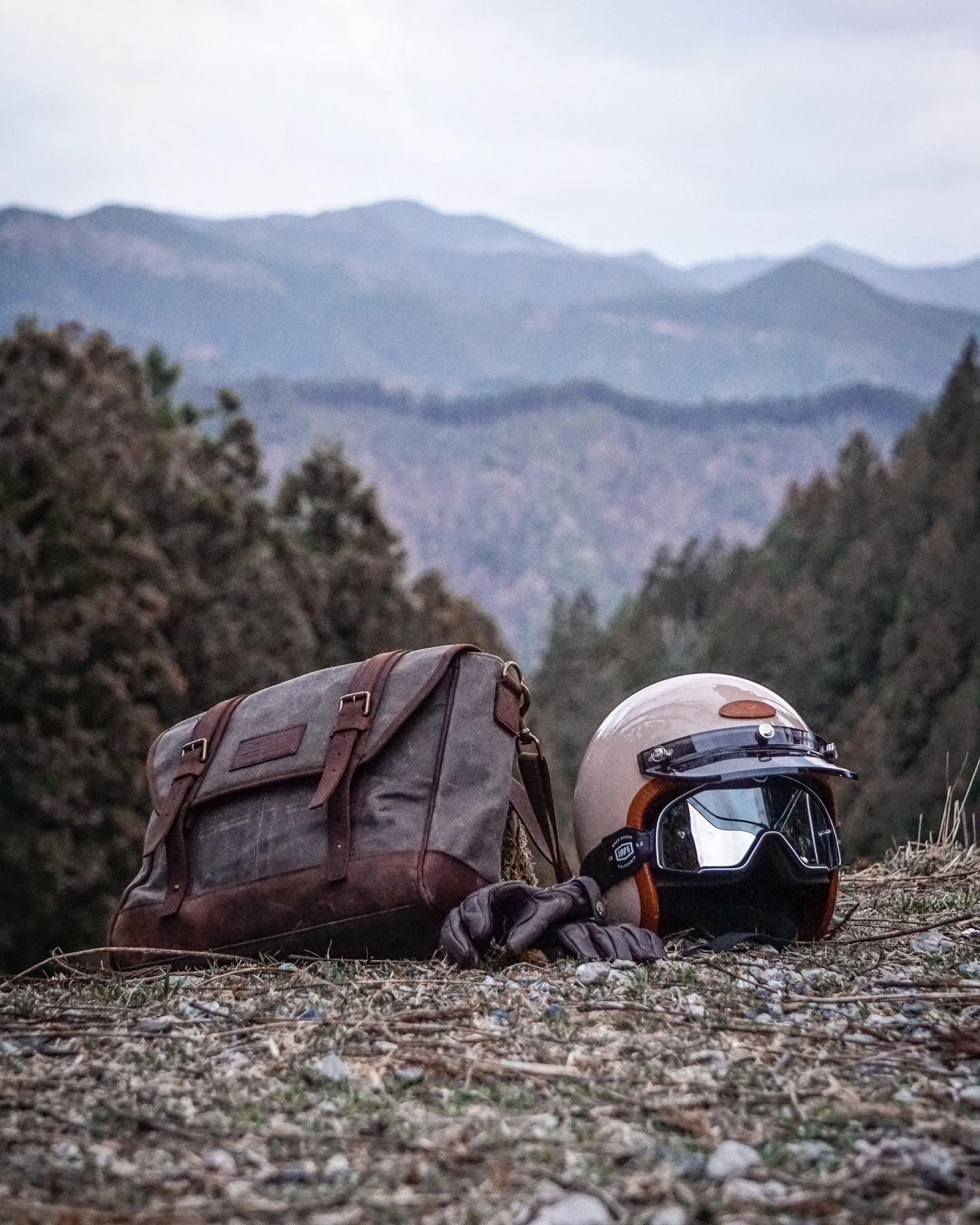 Builford Bohemian Messenger bag is easy and convenient to use.
A messenger bag with appropriate pockets and compartments will help keep your items organized and easily accessible.
You can see more information for this brand : www.builford.com