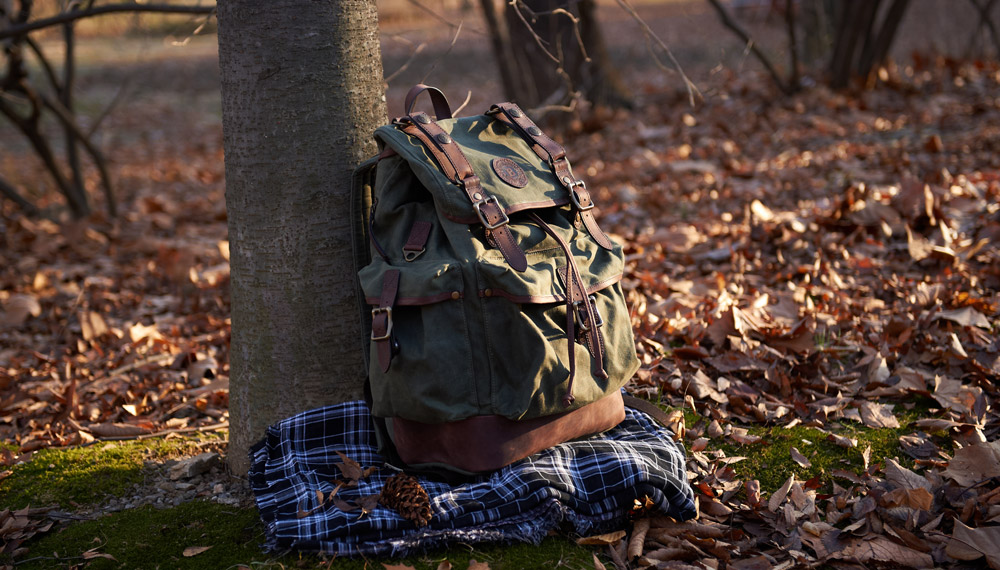 The Builford Classic Backpack is the typical style of an outdoor backpack, but gives a classic and luxurious feel that is not seen in other brands. This backpack brand is newly introduced to the world. but has a great story behind it.
It is widely used as a fashion item in everyday life due to the luxurious feel, but is also much loved as an outdoor backpack because of the durability and strong construction.
(You can see the concept of this backpack brand in this picture.)
The leather leash at the top can hang a sleeping bag, a knee blanket or other items, and the top of backpack and pockets are designed to shed rainwater when raining. In addition, you can wear a separate waist strap in the front to prevent it from wavering while hiking or camping. Furthermore, two pockets on the front and both sides are made with magnets to easily store a smart phone, wallet, or anything else more frequently used.
The strong framework effectively maintains the shape of the bag even while carrying very heavy loads. The padded back and the shoulder straps also give you an extra feeling of comfort and ease.
The bag also has a separate notebook dedicated side zipper for you to easily take a notebook out even without opening the backpack. In addition, the inside space is well designed to store an iPad, notebook, valuables, etc., and it shows quite an amazing design that does not miss any details such as a pen holder in a pocket.